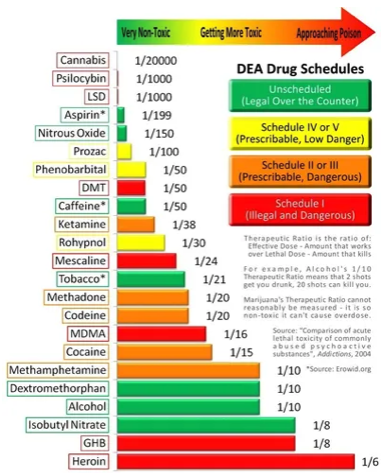 Frequently
Asked
Questions
Questions about Cards & Registration
How long is the medical cannabis registration card issued by the State of Hawaii good for?
One year for new patients.  If you are renewing a registration that has not yet expired, your new card should expire exactly one year beyond your current expiration date on current card.  Certain established patients may qualify for 2 year registration.  See our Two Year Renewal Policy for more details.
When should I renew my registration?
We recommend scheduling your appointment to renew your registration 60 days prior to expiration of your card.  Applications can not be submitted more than 60 days prior to expiration.
How do I make changes to my current registration?
All registration changes, including Address and Caregiver Changes and/or requests for Replacing a Lost Registration Card, require completion of a change form.  Print out, complete as applicable, and submit with any required fees the "changes form" available at the DOH website.
Does Hawaii recognize medical cannabis registration cards from other states?
In accordance with statute signed into law 2015, medical cannabis registration cards issued by other states will be granted reciprocity no sooner than January 2018, though the DOH may require submission of additional forms (yet to be published). 
Questions about Access, Transport & Risk
Does Dr. Baiko dispense medical marijuana to cardholders?
We are NOT a medical marijuana dispensary.  There is dispensary nearby.
Are there medical cannabis dispensaries open in Hawaii?
In accordance with a statute signed into law 2015, eight dispensaries have opened in the state of Hawaii.
Where can I legally acquire medical cannabis once I have my state issued card?
Other than despenseries, it's really up to you and none of our business. You have the option to grow cannabis yourself (up to 10 plants per patient).
Are registered patients allowed to travel in moving vehicles with their medical cannabis?
Yes.  Registered patients and/or their registered caregivers can travel with medical cannabis, so long as it is in "a sealed container, not to be visible to the public, and shall not be removed from its sealed container or consumed or used in any way while it is in the public place" (HRS).  We recommend approaching travel with medical cannabis as if it is an "open container".  In other words, keep it out of sight, out of reach (from driver) and in a smell proof container while driving on public roads.  Obviously, it is against the law to drive while impaired by cannabis use.
Are registered patients allowed to travel between islands with their medical cannabis?
This is debatable as the wording found in the Hawaii Revised Statutes (HRS) pertaining to the legality of inter-island travel while possessing medical cannabis is seemingly in conflict with itself.  In fact, the HRS now specifically alludes to case law, presumably State vs. Woodhall – wherein the Hawaii Supreme Court ruled in favor of the patient (charged with attempting to fly between islands with his medical cannabis) owing to "irreconcilable inconcistency" within the HRS itself.  While HRS does now specifically prohibit interisland transportation of medical cannabis between a patient and that patient's caregiver, the prohibition of interisland "transportation" of cannabis is not specified in regards to registered patients traveling with their medical cannabis. 
YourWill Doctor Baiko testify and/or write letters to judges and parole officers on my behalf?Title Goes Here
As long as you are abiding by state medical cannabis law, Doctor Baiko will do all he can to support your cause.  However, if a patient is found violating any of the state's program rules, Dr. Baiko will terminate his physician-patient relationship with that patient and notify the Department of Health to revoke the patient's privileges provided by the program.
What is your policy in prescribing narcotic pain medications?
We do not provide pain management services for chronic pain.  All pain management patients that we accept must be thoroughly evaluated before any prescription, narcotic or otherwise, will be given. Prescriptions will only be given as medically indicated and only for short term acute conditions.  We always consider non-narcotic alternatives.  In the interest of providing the best healing service, we reserve the right to refuse service at any time for any reason. 
Office Hours:
By Appointment Only
Phone Contact Hours:
Monday-Thursday
9am-5pm
Closed Friday-Sunday
Medical Cannabis Registration
To use cannabis as a medicine, patients need to be registered with the State of Hawaii Department of Health.   Whether if this is your first time getting registered or if you've been registered in the past, all patients need to complete an application. NOTE: The eHawaii system does not allow application renewal more than 60 days prior to current registration expiration date.
Application Instructions
Application for medical cannabis registration requires an eHawaii account, which is free to set up.  One year application costs $38.50, paid to Department of Health with credit/debit/gift card at end of application.  Two year application is available for certain renewing patients, but restrictions apply.  Navigating the application is straight forward using our detailed instructions.
Changes in Registration
, There are now two ways to make changes to current registration cards, including Name/Address Changes, Caregiver Changes, Lost/Replacement Cards, etc.  Both approaches require submission of  documents and fees ($16.50.)
1. To submit changes online LOGIN to your eHawaii account.
2. To submit changes by mail, you need to print out change forms and submit with required fees and documents.  For links and more instructions about changes by mail, CLICK HERE.